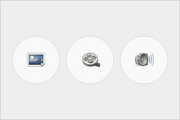 Yuken

color

black

bandana color

red

gender

male

job

boxer

friend

Crazy Jay

weapon

boxing glove

first apperance

stickman fighter XXVI 1999 (fighters rampage 1999)
game weapons
Edit
kill pick
knife roll
ear breaker[[File:
]]
Fighters rampage game controls
Edit
A-punch
S-double punch
D-kick
F-double kick
Q- block
______-specail attack (space)
W- hadoken
E- Shoryuken
R- Round House Kick
Finisher-Altimate Hadoken!
Apperance
Edit
Yuken Appears to look like Crazy Jay, and to be Crazy Jay's brother and to be Crazy Jay's friend for real! also Crazy Jay looks just like Yuken, except Crazy Jay has a blue bandana and Yuken doesn't and also Yuken has a red bandana and Crazy Jay is gray and Yuken is black. Also Crazy Jay has a sword and Yuken doesn't but their both ninjas! also this stick figure is not known to be seen that much!
Fighters Rampage
Super Fighters Rampage