This is a game where you get to see very funny pictures and you have to look at them for 5 minutes and if you can go all 5 minutes without laughing then you win, for each level you get a badge there are 10 levels so 50 minutes and it doesn't save unless you save it so anyway there is a voice recorder set up on the game so if you laugh you lose. You have 3 extra lives. If you laugh on a level then you can use an extra life by playing a mini game and winning but if you refuse or lose the minigame then you have to start all over and if you win then you have 2 more extra lives left and you resume from your check point, each level it gets harder and harder not to laugh why not try it out!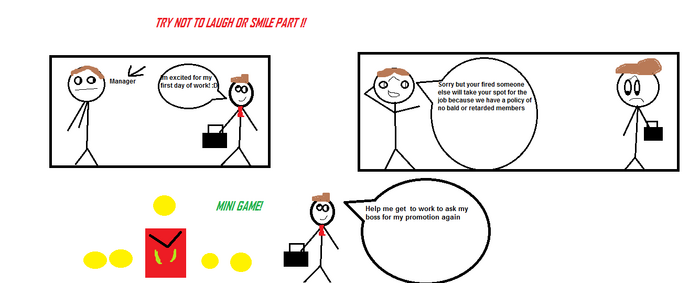 Ad blocker interference detected!
Wikia is a free-to-use site that makes money from advertising. We have a modified experience for viewers using ad blockers

Wikia is not accessible if you've made further modifications. Remove the custom ad blocker rule(s) and the page will load as expected.