This is a fun game where you have to go through 8 levels and you have to pick people to be on your team and a team name for it. You get to choose your own names. Sometimes you might find yourself in a situation where your team has to fight more than 2 members and you are out numbered. There might be a time where you the threat is tripled. TRIPLE THREAT. A 3 man merge. This game is really fun but hard I recommend it for anyone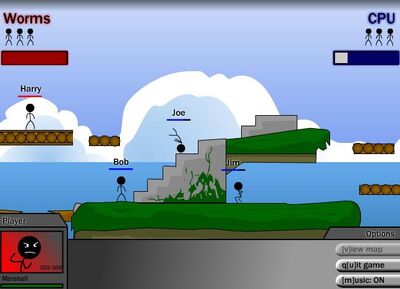 Ad blocker interference detected!
Wikia is a free-to-use site that makes money from advertising. We have a modified experience for viewers using ad blockers

Wikia is not accessible if you've made further modifications. Remove the custom ad blocker rule(s) and the page will load as expected.