THIS IS AN OC CREATED BY SOMEONE ELSE. GO AWAY AND HAVE A GOOD DAY!
(sry gotta put this here so no 5 year olds will suddenly start blabbing about this guy. Newbie to wikia here, someone please help.)
Stick Lass is the leader of the
Slush invaders
he is really strong and powerful and is a gray stickman with a blue cape and a huge blue blade. He is really respected by his team!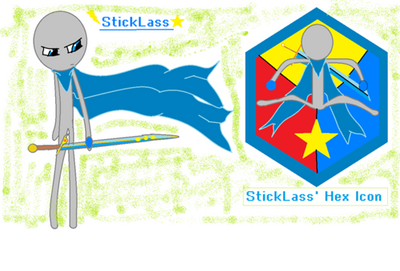 Ad blocker interference detected!
Wikia is a free-to-use site that makes money from advertising. We have a modified experience for viewers using ad blockers

Wikia is not accessible if you've made further modifications. Remove the custom ad blocker rule(s) and the page will load as expected.