This is a fun stickman game where you are a blender and stickmen try to attack you so you have to draw a circle around them and it will turn into a bubble and then float to the blender. Then they get killed and the blender is full of blood so its blood juice. You keep putting stickmen in the blender until they defeat you.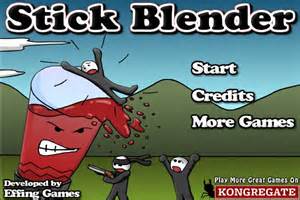 Ad blocker interference detected!
Wikia is a free-to-use site that makes money from advertising. We have a modified experience for viewers using ad blockers

Wikia is not accessible if you've made further modifications. Remove the custom ad blocker rule(s) and the page will load as expected.