In this funny
Rock Hard Gladiators
video
Benjamin
AKA
Benjie
is interviewed by a stickman that asks him questions about his stick life in RHG. And he asks weird and evil as hell. As he is asked about his history and the commentator seems to be a big Benjamin fan as he keeps saying "Hi Benjamin". Get to learn about Benjamin in this video!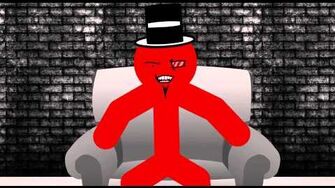 Ad blocker interference detected!
Wikia is a free-to-use site that makes money from advertising. We have a modified experience for viewers using ad blockers

Wikia is not accessible if you've made further modifications. Remove the custom ad blocker rule(s) and the page will load as expected.