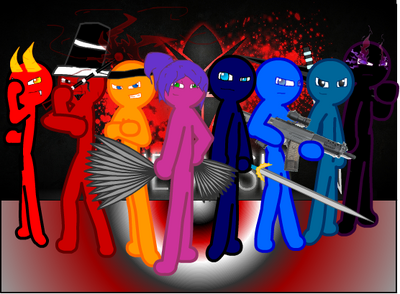 NEMESIS is an RHG clan consisting of RHG fighters Jade, Benjamin, Fox n' Q, Umbrella, Gyro and Nanix. Most of these characters are relatively new to the RHG system, but not all of them. It is the first RHG clan besides female-only RHG clans to have a female character as its leader. NEMESIS has made a couple of 'missions', such as
NEMESIS Mission: Revenge
, and
NEMESIS Mission: Invasion.
They have an upcoming mission called NEMESIS Mission: Clan War. You can watch the trailer
here
.
Ad blocker interference detected!
Wikia is a free-to-use site that makes money from advertising. We have a modified experience for viewers using ad blockers

Wikia is not accessible if you've made further modifications. Remove the custom ad blocker rule(s) and the page will load as expected.