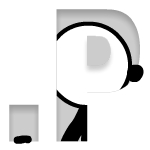 Mr. Pix

Status

unknown

Gender

Male

Color

Black #000000

Weapon

Unknown

Abilities

regeneration, stretch and morph

Formal State

Unique, Original RHG

Creator

Geo (David Borja)
Mr. Pix is a cool Rock Hard Gladiator, created by Geo on Fluidanims . 
Black body, white head. Black outline on head optional (works best for light backgrounds).
Mr. Pix was a computer program designed to gather knowledge and return it to a source, similar to a Google Spider. Mr. Pix has lost an integral part of his programming, the location of his source, and can do nothing but gather information about everything he senses. His quickest method of obtaining information is through the sense of touch, and once he grabs a hold of an object to absorb it, he cannot consciously abort the action. He cannot speak, but can emulate sounds, a la an 8-bit sound driver.
Ad blocker interference detected!
Wikia is a free-to-use site that makes money from advertising. We have a modified experience for viewers using ad blockers

Wikia is not accessible if you've made further modifications. Remove the custom ad blocker rule(s) and the page will load as expected.