Arzon is a gray stickman who is part of the Dojo Duel. He have won 3 duel in a row and Matilda (his 5th duelist) break arzon's streak. Arzon is now entering season 2 of dojo duel after dueling with Angous.
Abilty
Typhoon Ball

Blowing Storm

Horizontal Typhoon Vortex

Wind Needle

Wind Dash

Typhoon Disks

Lambasting Typhoon Sphere

Typhoon Uppercut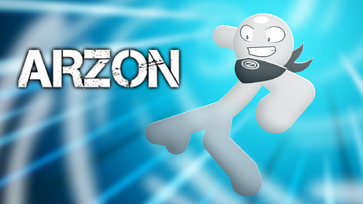 SEASON 1
Arzon vs Cade WON
Arzon vs Nyem WON
Arzon vs Matilda LOST
Arzon vs Bams WON
Arzon vs Angous LOST
SEASON 2
Ad blocker interference detected!
Wikia is a free-to-use site that makes money from advertising. We have a modified experience for viewers using ad blockers

Wikia is not accessible if you've made further modifications. Remove the custom ad blocker rule(s) and the page will load as expected.